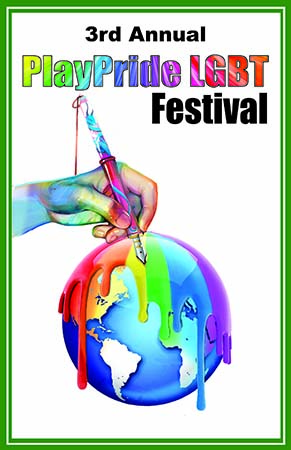 September 15 – 25, 2016
Directed by Alexandra Bonifield
Come and experience firsthand fresh new visions and voices of Texas playwrights during our 3rd annual PlayPride LGBT Competition. Six playwrights will compete for a chance to win $1,000 in cash and prizes. The winning play will be selected by audience vote. Each night audience members will receive a ballot to vote for their favorite performance. On closing night, we tally the votes, announce the winning selection and toast the next celebrated playwright in American theatre. The finalists are:
Ruth Cantrell, Stall Tactics
Sparks fly at a protest outside a department store's gender-neutral restroom.
Caroline Cole, Honestly
A young blogger with HIV reaches out for support and learn that there are some secrets even the Internet can't keep.
Addison DeWitt, Copeville
Copeville visits a small-town Texas grocery store, where, on a summer afternoon, the legend of the Crow "two-spirit people" braids two lives together.
Sierra McCarley, If Fate Steps In
In an alternate reality where everyone is born with their soulmates initials on their wrist, one couple has to decide between fate and free will.
Ben Schroth, You Hear That?
A dark comedy about the stepping stones gay people must walk as they move forward to becoming just people.
Shane Strawbridge, Widgets
Emotions bubble, tensions flare when two employees at a production facility are called into an emergency meeting.
*Adult language and situations
Purchase Tickets
Date/Time
Date(s) - Sep 15, 2016 - Sep 25, 2016