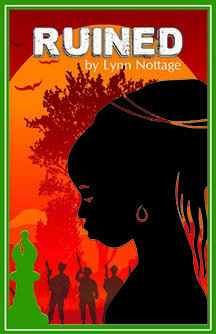 Winner Of The 2009 Pulitzer Prize
October 20 – 30, 2016
Directed by Phyllis Cicero

A haunting, probing work about the resilience of the human spirit during times of war. Set in a small mining town in Democratic Republic of Congo, this powerful play follows Mama Nadi, a shrewd businesswoman in a land torn apart by civil war. But is she protecting or profiting by the women she shelters? How far will she go to survive? Can a price be placed on a human life?
"Strong and absorbing…a raw and genuine agony pulses within…a clear-eyed celebration of endurance." —NY Times.
Not suitable for young audiences
Purchase Tickets
Date/Time
Date(s) - Oct 20, 2016 - Oct 30, 2016