Development Director
Gabriela Morlett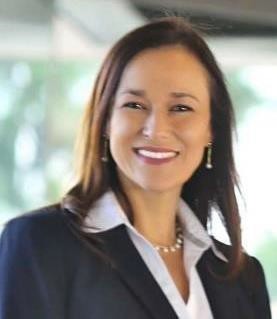 Gabriela studied Political Science and Public Administration in Mexico City and began her professional career in 1992 as a political researcher. Later, she joined the public service working for the Mexican Federal Communications Commission, where she managed the APEC Telecommunications political relations. In 1998 she joined the Mexico City Metropolitan Government, overseeing public affairs related to local communities and other government agencies.
Gabriela moved to the Dallas area in 2003 with her husband and two children. She is the founder and an active member of Grupo AHOrA, a philanthropic organization focused on supporting underserved Hispanic women and their children through education in North Texas, which has donated more than $430,000 to education-oriented nonprofits over the last 13 years.
In 2016 she worked for Prudential as a Financial Professional and became a Board member of Avance-North Texas. Four years later she joined the organization as the Development Director where she successfully developed and stewarded individual and corporate donors' support. She was in charge of two annual fundraising events and four campaigns while overseeing the marketing, social media, and volunteer departments.
She is currently a Board Member of the Mexican Entrepreneur Association (AEM), Dallas Chapter as well as Board Member and former Chair of Grupo AHOrA. Her hobbies are cooking, photography, biking, and nature.