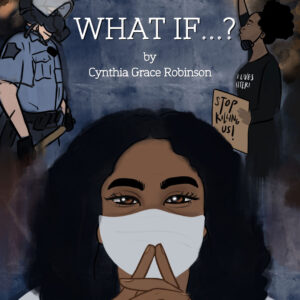 What If…? by Cynthia Grace Robinson, in partnership with the Black Motherhood & Parenting Festival
Directed by Reginald L. Douglas
May 27 – 31, 2021
In WHAT IF…? by Cynthia G. Robinson: A young woman's need to fight for justice unleashes her mother's fears for her child's life. Directed by Mary E. Hodges (Slave Play, Broadway).
Executive Artist Director Teresa Coleman Wash shares, "Perhaps the most fulfilling part about my job is curating what narratives are told on our stage. We are our own secret weapon. That messaging resonated deeply with me deeply when I read Cynthia Robinson's searing script 'What IF…?' We're privileged to partner with this festival and expand our territory."