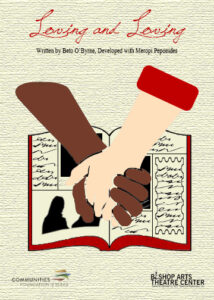 LOVING AND LOVING
By Beto O'Byrne
Developed with Meropi Peponides
REGIONAL PREMIERE
February 5 – February 23
Inspired by the true love story between Richard and Mildred Loving, an interracial couple from Virginia, who were arrested in 1958 for being married, this play examines the landmark Supreme Court Case, Loving v. Virginia. Beginning in the present day and flashing back to the 1950's and 60's, this historical story is told from a 21st Century perspective and puts a human face on this famous court case and the ongoing legacy in a multiracial America. Directed by Morgana Wilborn.
Some love stories do change the world.
Presented by Communities Foundation of Texas.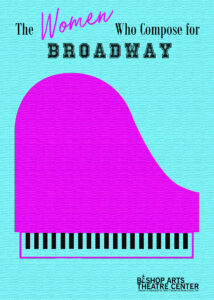 THE WOMEN WHO COMPOSE FOR BROADWAY
Book by Marjorie Hayes

REGIONAL PREMIERE

March 19 – April 5
Back for a fifth year, Down For #TheCount honors The Women Who Compose for Broadway, an evening of musical entertainment featuring the music of Nell Benjamin, Nancy Ford, Micki Grant, Mary Rodgers, Brenda Russell, Lucy Simon, Kay Swift, Jeanine Tesori, and more. Over the course of the last century, little recognition has been given to the women who compose Broadway scores and the barriers they have faced.  Created by director, actor, UNT Professor, Marjorie Hayes, the show shines a light on these ground-breaking women who have made their mark on the Broadway stage.  With a bit of historical context, the show celebrates the depth, breadth, and wit of their heart-stopping music. Directed by Ruth Cantrell.
Sometimes a song can bring change.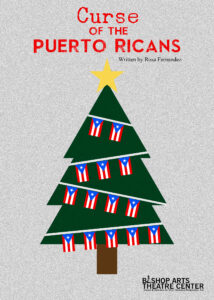 CURSE OF THE PUERTO RICANS
by Rosa Fernandez
WORLD PREMIERE
April 30 – May 17
Julia Rodriguez has sacrificed everything for her family comprised of her alcoholic father, her miserable mother, her absentee older sister and her lively little sister. When "the one that got away" re-enters her life and asks her to run away with him to California, she begins to question if she's made a mistake. Dealing with themes of familial obligation and identity within the Hispanic community, Curse of the Puerto Ricans follows one family's dysfunctional Christmas celebration. Directed by Alexandra Hernandez.
Some families have Kodak moments, others have Prozac moments.