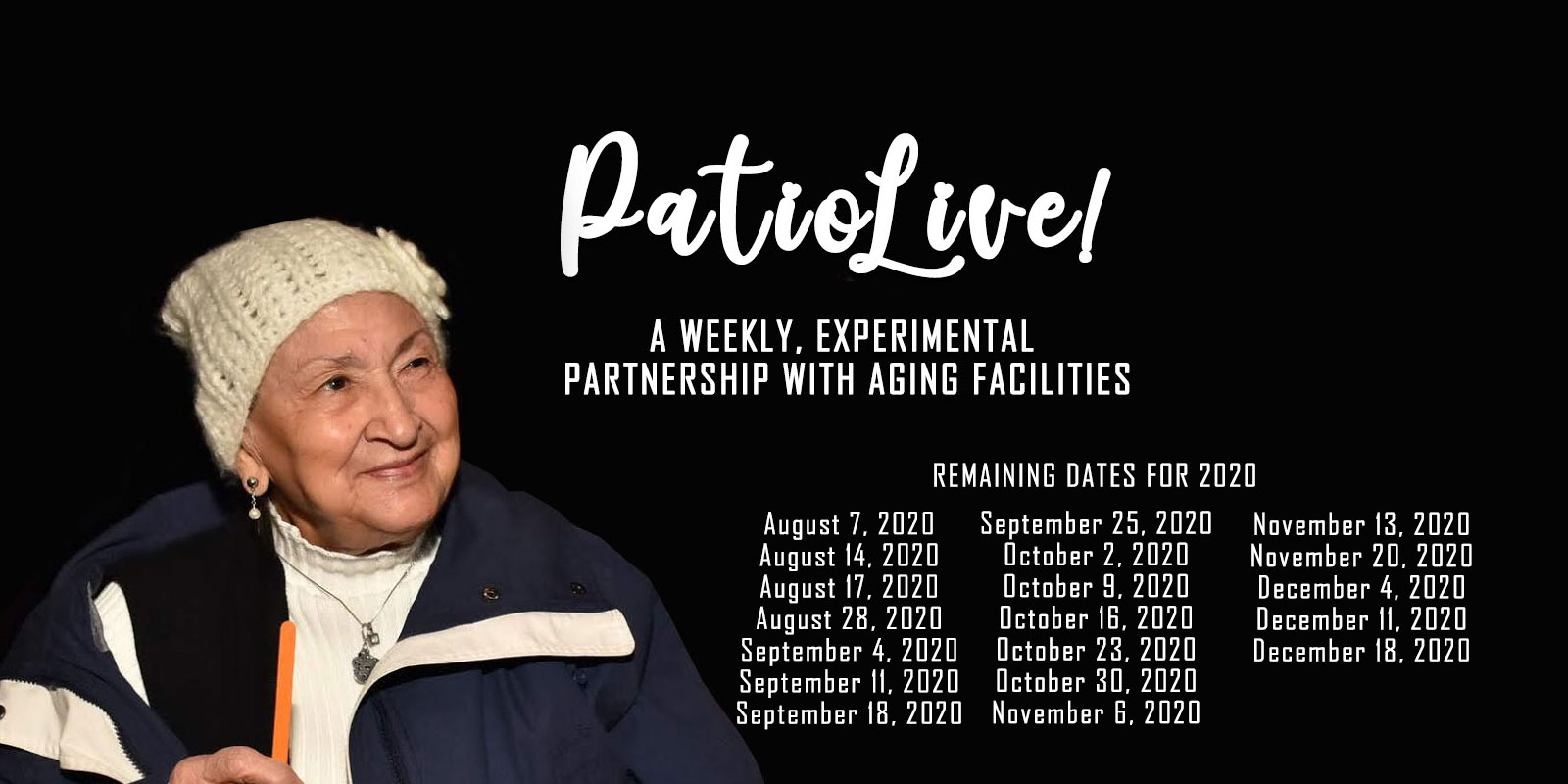 Research has shown that social isolation and loneliness are associated with increased mortality in older adults.  Social isolation also has been linked to other adverse health effects, including dementia, increased risk for hospital readmission, and increased risk of falls. Research consistently shows that feeling connected and involved benefit both mental and physical health.  Staying socially active may help slow cognitive decline and improve happiness for seniors in the Dallas area.
COVID-19 exacerbated these health conditions for our aging population. Although circumscribed, our commitment to our Silver Stories storytelling circle sessions never wavered. Senior citizens participated in a storytelling circle on our stage twice a week prior to the global pandemic. In April 2020, we partnered with memory care, adult daycares, and independent living facilities to launch PatioLive!, weekly experimental workshops and performances by our teaching artists on the patio and parking lots of Tyler Street Towers, The Bridge at Fair Park, and Iris Memory Care at Turtle Creek as we continue to be a mental health resource. Visit our Facebook and Instagram page for weekly live performances or click here for a video of the program. Click here for the 6PM on Patiolive! by Brooke Katz at CBS11.
This program is made possible by the generosity of our sponsors the Fay Slover Fund and The National Endowment for the Arts.

PatioLive! is supported in part by the City of Dallas Office of Arts and Culture