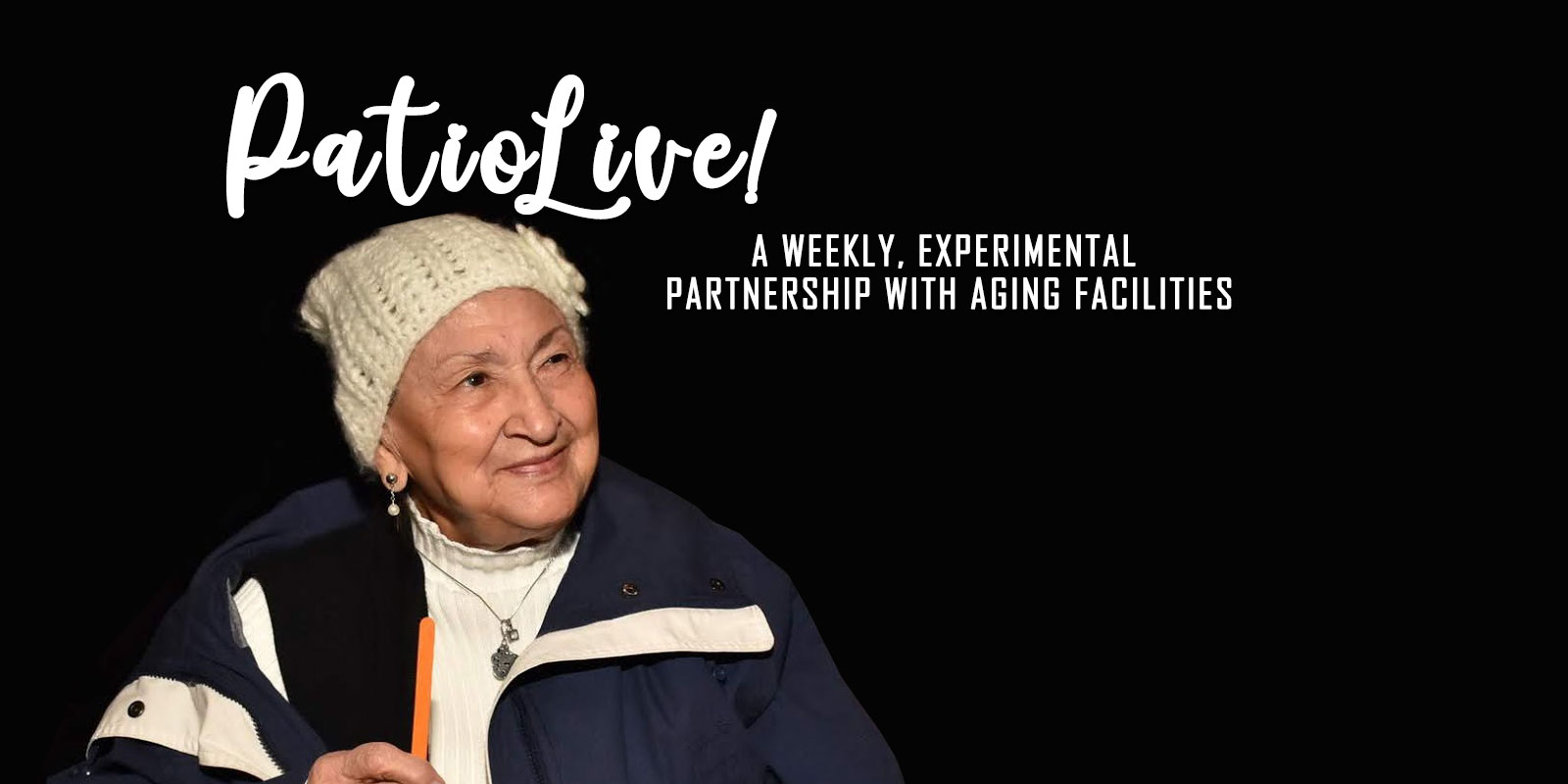 Research has shown that social isolation and loneliness are associated with increased mortality in older adults.  Social isolation also has been linked to other adverse health effects, including dementia, increased risk for hospital readmission and increased risk of falls. Research consistently shows that feeling connected and involved benefit both mental and physical health.  Staying socially active may help slow cognitive decline and improve happiness for seniors in the Dallas area.
COVID-19 exacerbated these health conditions for our aging population. Although circumscribed, our commitment to this program never wavered. In April 2020, we partnered with memory care and aging facilities to launch PatioLive!, weekly experimental workshops and performances by our teaching artists on the patio and parking lot of Tyler Street Tower and Iris Memory Care at Turtle Creek. Visit our Facebook and Instagram page for weekly live performances or click here for a video of the program.
This program is made possible by the generosity of our sponsor the Boston Foundation.